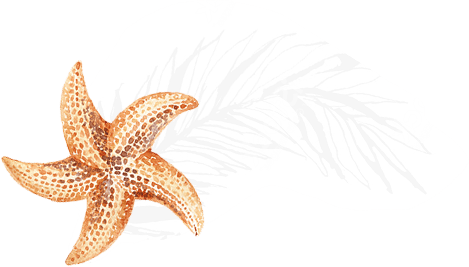 Getting to Comfort Suites
Comfort Suites Paradise Island is ideally located within walking distance of Atlantis, and the beautiful, white sandy beaches of Paradise Island. Historic Downtown Nassau is just minutes from Comfort Suites Paradise Island hotel. Getting to Paradise Island is closer than you think! Located just south of Florida, this tropical paradise is only a 2.5 hour flight from New York City and less than a 45 minute flight from Miami & Ft. Lauderdale.
The Nassau International Airport (NAS) has daily non-stop service from many US cities, including Atlanta, Boston, Charlotte, Chicago, Cincinnati, Cleveland, Dallas, Detroit, Ft. Lauderdale, Miami, New York, Newark, Orlando, Philadelphia, Washington D.C. and more. Non-stop international service is also available from London, Toronto and Montreal.
Do I need a passport to get to Paradise Island?
Yes. If you are traveling from Canada or the US, you must have a valid passport to clear customs at Nassau International airport prior to leaving for the hotel.
Most visitors to Paradise Island arrive via Nassau International Airport and transfer to Comfort Suites Paradise Island by ground transportation. Taxis have a set fee and do not take credit cards. There are extra fees for additional passengers. The driver will also ask you to pay the one-way $2 bridge toll.
Getting Around Paradise Island
Once you arrive at Comfort Suites Paradise Island, you can get around quite easily by walking. Atlantis Resort is located within walking distance and also provides a complimentary shuttle service to travel to various parts of the resort to nearby locations such as The Cove, Harborside Resort and the One & Only Ocean Club Resort and Golf Course. This service runs continuously from 8:00 am to 1:00 am. The departure point closest to Comfort Suites is located at the Coral Towers.
If you're planning a visit to Nassau, the most popular way to get there is to walk across the toll bridge
There is no charge for pedestrians. You can also take a ferry to Nassau. The ferry to Nassau leaves from the dock on Casino Drive every half-hour, and the 10-minute ride costs $3 one-way. Daily service is from 9:30 am to 4:15pm. Water taxis also operate between Paradise Island and Prince George Wharf in Nassau. They depart daily from 8:30am to 6:00pm at 20-minute intervals. The cost for a round-trip fare is $6 per person.
Getting back to Nassau airport
The easiest way to get back to the airport is via taxi. You can book a taxi in advance and schedule a pick-up time. Most of the time, there are taxis waiting right outside Comfort Suites, just off the main lobby. Keep in mind that it is recommended to depart from the hotel several hours prior to your flight, to allow adequate time for traffic on route to the airport, as well as time to check-in for your flight and go through US Customs or immigration.