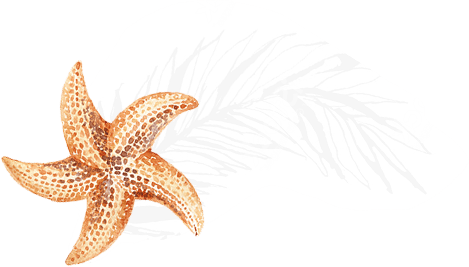 Take a culinary journey around the world, right next door.
Step into a world of unique dining experiences. Explore Atlantis restaurants and sample some of the most delectable culinary dishes in the world. Your dining adventure will lead you to a variety of mouth-watering menu options, including Italian, Japanese, Bahamian and more.
Poseidon's Table, The Royal
Atlantis' newest dining restaurant offers a Free Full American Buffet Breakfast with an array of morning favorites. At dinner, you will find eclectic cuisine choices from a Mexican Grill Station featuring fresh made tortillas and a Tandoori Oven serving Indian favorites to a Japanese Sushi Station and a Traditional Meat Carving Station.
Mosaic, The Cove
The Mediterranean-influenced restaurant brings a fresh concept when it comes to custom-made cuisine. Mosaic prepares dishes on demand, from fresh fish to churrasco and is open daily for breakfast, lunch and dinner. A buffet is also featured.
Lagoon Bar and Grill, The Coral
Lunch at the Lagoon Bar and Grill gives you a chance to enjoy fresh salads and sandwiches on the open-air terrace while watching the sharks swim by.
Sun & Ice, The Coral
Introducing the centerpiece of the new lobby lounge at The Coral, Sun & Ice, a new ice cream, gelato and sorbet experience created by Bahamian Chef Wayne Moncur.
Bahamian Club, The Coral
As iconic as Atlantis itself, The Bahamian Club is an experience in Bahamian culture, flavor and service, a true dining experience. Dark woods, plush fabrics and intimate seating greet diners in a room for all occasions. Bahamian flavors, aged steaks and chops and fresh local fish in an inviting club room setting all lend towards a dining experience that won't soon be forgotten.
Casa D'Angelo, The Coral
The Islands best Italian cuisine is shown through Chef Angelo Elias culinary talents. Casa DAngelos menu includes homemade soups, fresh salads and a variety of pasta dishes.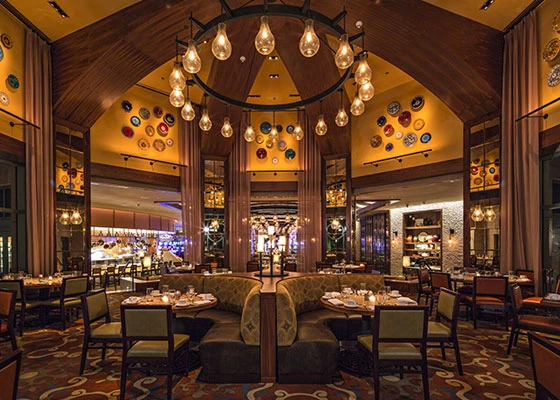 Olives by Todd English
Renowned Chef Todd English introduces his famed Olives restaurant in its first Caribbean venture. Featuring his signature open kitchen and Mediterranean cuisine, Olives Atlantis provides a social and interactive dining experience for guests in the bustling Atlantis Casino. Olives Atlantis offers a warm, casual dining experience with a three-meal-a-day menu, featuring world-renowned chef Todd English's signature interpretive Mediterranean cuisine, as well as a variety of coastal dishes prepared using high-quality, seasonal, and fresh ingredients.
Chop Stix
Resort guests are invited to stimulate their senses and awaken their taste buds at Chop Stix, a gourmet restaurant where contemporary Chinese cuisine meets Pacific influence. Only the freshest, highest-quality ingredients are used to prepare delicious meals that satisfy any vacationing connoisseur's palate. Guests can start with traditional favorites such as spicy soy chicken dumplings or pan fried pork potstickers, and move on to sample a variety of unique entrees—including wok seared grouper and coconut mango curry chicken. Chop Stix is a true culinary destination at Atlantis.
Nobu
Indulge your passion for gourmet Japanese cuisine at Chef Nobu Matsuhisa's famed restaurant, Nobu. Framed by a glowing green archway and located just off the casino floor, Nobu's unique ambiance and intimate dining experience are simply not to be missed. The restaurant's perennial popularity and devoted following are a tribute to the Chef putting his own spin on traditional Japanese fare. A large bar and entryway provide seating for dinner guests, as well as those simply looking to relax with a glass of wine or cocktail. In addition to two small-scale dining areas on either side of the main dining space, Nobu also boasts a hidden "jewel," the sake cellar.
Shark Bites
Located at the base of the Mayan Temple, this Bahamian/deep sea fishing themed fast food restaurant and bar serves fresh Bahamian and Caribbean dishes with live Bahamian music.
Marina Village
Just across the street at Marina Village, you'll find tried-and-true favorites mixed in with island originals. And for those longing for a bite of the Big Apple, Carmine's and Murray's Deli serve up classic New York fare.
Marina Pizzeria
Tortuga Rum Cake Factory
Murray's Deli
Pirate Republic
McKenzie's Conch Shack
Village Burger Shack
Village Creamery
Frankie Gone Bananas at Bimini Road
Carmine's
Starbucks
Café Martinique
Seafire Steakhouse