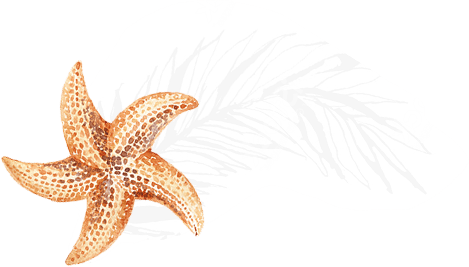 Clean Comes First
At Comfort Suites Paradise Island, our #1 priority is the safety and wellbeing of our guests and team members. We have implemented a number of new precautions accordingly at the hotel. Please take a moment to read through the critical steps we are taking to ensure the continued health and safety of our mutual guests.
General Detail Cleaning
We have increased the frequency of thorough cleaning procedures in public areas using specialized disinfecting products.
Social Distancing
Signage and floor markings have been placed throughout the property to enforce social distancing measures.
Hand Sanitizing
Hand sanitization stations have been strategically added throughout the hotel for guests' usage at key areas and entrances.
Food & Beverage
In compliance with our government, the Bahamas' Ministry of Health, and Choice Hotels International, our free Full American Buffet Breakfast is suspended at this time. Free Fixed hot a-la-carte breakfast accompanied by cut fruit and beverage is served daily instead.
Dedicated Team
Comfort Suites Paradise Island has appointed a brand standard 'Commitment to Clean Captain' at the property to oversee cleanliness initiatives, and to ensure that we are always in compliance.
Staff Safety Protocols
We have implemented mandatory hand sanitization, temperature checks, and facemask use for all staff members on property.
Keeping Our Paradise Pristine
We request that all incoming travelers follow The Bahamas' Healthy Traveler Campaign. In doing so, guests should practice social distancing, regular hand washing, and the use of hand sanitizers. We also request that guests pack the appropriate Personal Protection Equipment (PPE), such as face masks.
We are enforcing temperature checks for all guests and staff at entrances and exits of the hotel. Face masks will also be encouraged throughout the hotel's public spaces.
Plexiglass partitions have been added to our Front Desk and Guest Services areas.
Our team members have been trained to notify respective managers of anyone showing symptoms of COVID-19. Should that be the case, the managers will then notify relevant medical authorities who will initiate the Bahamas Ministry of Health protocols immediately.
Social distancing protocols are being enforced at all food and beverage outlets at the hotel, including Crusoe's Restaurant, the Lobby Bar, and Splash Pool Bar. Seating arrangements will be spaced a minimum of six feet apart.
In lieu of Our Manager's Rum Punch Party, guests will receive beverage coupons upon arrival to minimize contact (based on the duration of stay).
The Bahamas Hotel Licensing Department has regulated protocols for all hotels in response to COVID-19 and will be performing inspections constantly to ensure compliance.
Choice International's Commitment to Clean Program
Choice International Hotels has implemented this corporate-mandated program in response to COVID-19. This initiative is based on strong foundational practices and higher-standard cleanliness procedures with a focus on guest rooms and public areas.