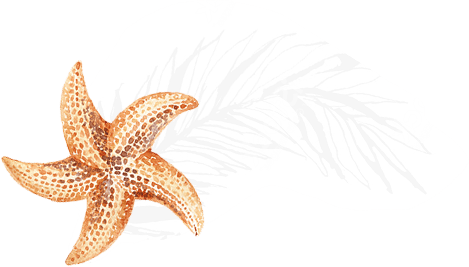 More than a dozen delicious options, just steps away.
Just across the street at Marina Village, you'll find tried-and-true favorites like Starbucks, Jamba Juice, and Johnny Rocket's, mixed in with island originals, including Bimini Road, Café Martinique, and Pisces. And for those longing for a bite of the Big Apple, Carmine's and Murray's Deli serve up classic New York fare.
Dive Inn
Sink your teeth into tantalizing barbeque items dipped in a smoky molasses barbeque sauce and a blend of exotic local herbs and spices. Taste local favorites that include native conch fritters and island-spiced pumpkin pie.
Jamba Juice
Get an extra boost of energy for your Island adventure with a nutritious fruit-filled smoothie, made fresh and full of vitamins and minerals.
Marina Pizzeria
Enjoy a traditional pizza with the toppings of your choice on the outdoor terrace overlooking the yachts in the Marina.
Murray's Deli
Grab a bite to eat at this New York style deli and enjoy the views of the Marina. Why not drop by for a hot pastrami or corned beef sandwich for lunch or dinner?
Johnny Rocket's
All-American favorites are available at Johnny Rockets family restaurant. Enjoy a juicy hamburger and shake in a fun 1950s style diner.
Pisces
Traditional Bahamian conch salad, batter-fried fish and chips, conch fritters, sandwiches, fresh fruit and refreshing drinks are available to go.
Tortuga Rum Cake Factory
Take a bite out of a homemade Bahamian rum cake or take one home as a souvenir. They come in a variety of flavors, such as banana, coconut, key lime and pineapple.
Village Creamery
Nothing cools off a hot day better than a visit to this ultimate ice-cream parlor. Choose from a variety of Haagen-Dazs favorites, including hand-dipped cones, milkshakes, floats, and sorbets.
Bimini Road
Get a taste of Island culture with Caribbean fare and colorful Junkanoo decor. The grand open kitchen features a one-of-a-kind conch station where fresh, Bahamian conch is prepared to order. Check out the live entertainment outside, too.
Carmine's
Enjoy classic Italian meals in a lively atmosphere. The meals at this famous New York landmark are served in generous portions so you can share with family and friends.
Café Martinique
Indulge in the gourmet cuisine of famed chef Jean-Georges Vongerichten. Café Martinique provides a unique dining experience with the melodious sounds of a Steinway piano and a spectacular marina view.
Seafire Steakhouse
Sumptuous meals full of rich, smoke, seared and grilled flavors are the highlight of your dining experience at the Seafire Steakhouse. Find the perfect wine to complement your meal, or choose from a variety of signature drinks.
Starbucks
Get your caffeine fix in Paradise Island and start the day with a delicious signature drink, hot or cold. Take a coffee break and enjoy the views of the marina.
Cleito's Cart
Enjoy a quick lunch on the patio, or take it to go. Selections include hot Panini sandwiches, fruit and green salads.